Coaching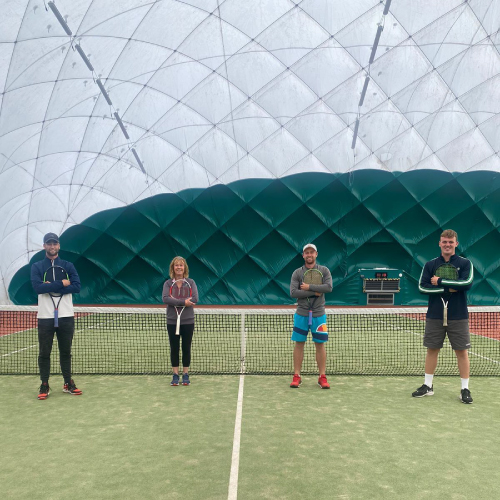 COACHING
Coaching is available all year round for all levels of player.
Either book private lessons, arranged at times that suits you, or join a coaching class. Coaching classes include Tennis Fit, Miss Hits, Wimbledon Week and more. Many classes run over three terms per year – Sept to Dec, Jan to April and April to June, and there are free classes for new members in autumn each year.
Enquire now
---

---
COACHING
Wanting to improve your skills or simply learn a new one?
If you want to play tennis but have no idea where to start, we will help get you playing. We offer advice on all areas of tennis for beginners, from choosing equipment through to finding you new friends to play with. No matter what your age and fitness level, there's a huge choice of beginners and improvers coaching available a Downshire for novices through to performance players. Why not enquire now?
ENQUIRE NOW