Membership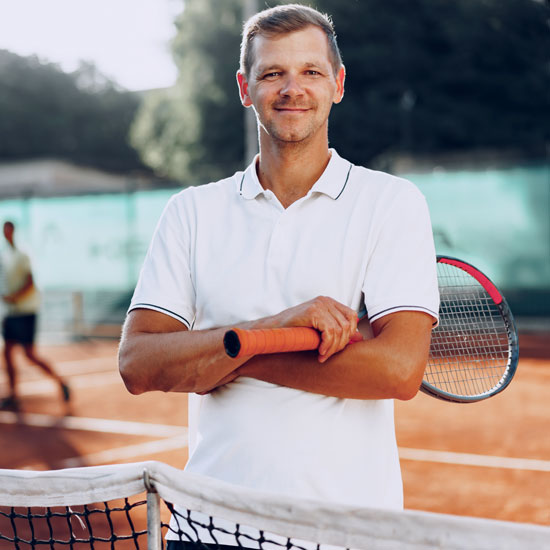 Join the club
Become a member
Membership of the club runs from April to March every year. You will receive all your membership renewal information from us annually in March.
Our new online booking system, myacebook facilitates debit or credit card payments.
Enquire now
Membership categories
We have different membership options and payments plans available so you can be sure to get the right membership offer that is most suited to you and your family's needs.
Senior (over 18s)
Junior (11-18s)
Juveniles (nursery and primary school age 3-11 years)
Family (2 adults + 2 children or 1 adult + 3 children)
Senior Citizen (over 60s)
Non-playing members
The club also offers Life Membership in limited numbers.
FAQ's
A. Certainly, we would encourage people thinking of joining Downshire to come along and 'have a go' to see what we have to offer. Our club coach runs coaching classes for all abilities which are available on a pay & play basis to both members and non-members. Come along and have some fun and then make a decision. See our coaching page for further details.
A. Visit our Membership Subscriptions page, there you will find all the information about how to join.
A. Great! Please go to the Membership page on the website for all the info. Please don't hesitate to contact the Club or talk to a Club representative.
A. Download our Membership Form for all the information for rates and options. Please don't hesitate to contact the Club to discuss payment options, including our Phased Payment scheme.
A. No, you would only have to pay for the remainder of the membership year. So, if you joined in July you would only have to pay from then until the following March. Please note, this pro rata only applies to new members and excludes those individuals wishing to renew their membership or are wanting to return to the club.
A. Of course…please browse the website for details of how you can try out some of our sporting activities and get a feel for the Club before you join.
A. Yes, a small green fee of £5 per visit (up to 3 visits) to cover expenses, nothing that will hurt!
A. In lots of ways! We have club nights and introduction to sport programmes, please see the Home Page for details, which is for social and get to know you sport along with leagues and competitions for all levels throughout the year. There are also many social events for members through out the year. Please keep an eye on the website for all activities.

---
COACHING
Wanting to improve your skills or simply learn a new one?
If you want to play tennis but have no idea where to start, we will help get you playing. We offer advice on all areas of tennis for beginners, from choosing equipment through to finding you new friends to play with. No matter what your age and fitness level, there's a huge choice of beginners and improvers coaching available a Downshire for novices through to performance players. Why not enquire now?
ENQUIRE NOW