NI Open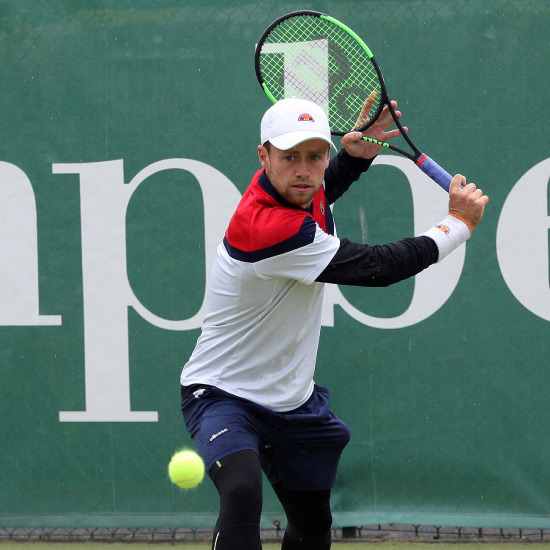 Home of the North of Ireland Open
For one week every June Downshire Tennis Club becomes the Home of Ireland's Top Tennis tournament the North of Ireland Open.
Ireland's Davis and Federation Cup stars arrive to compete for a lucrative prize fund whilst many of Ireland's top US College players' also fly in for what is widely described as a festival of tennis for everyone at the Downshire Club.
The current Gentlemen's Singles Champion is our very own Coach and former Davis Cup player Peter Bothwell. Indeed, with brother and fellow Davis Cup player Sam, they also hold the Double's title.
Whilst the tournament attracts Ireland's best talent it also is superbly supported by local players who participate in graded tournament play – so there really is competitive tennis for all standards.
We have been very privileged to have had Johnston Campbell Financial Advisers as our sponsor for the past few years, a mantle that Kirk's Bakery has taken over for the future. Without their support, we would find it very difficult to host such a prestigious tournament and very much appreciate their commitment and enthusiasm. We are already looking forward to next year's tournament!

---
Join the club
Love playing tennis? Become a member!
At Downshire we are passionate about tennis and have an ethos of being friendly, welcoming new members and serving the community. Our membership age ranges from 3 to 83 and all with varying abilities. You can be sure there's something for everyone.
FIND OUT MORE